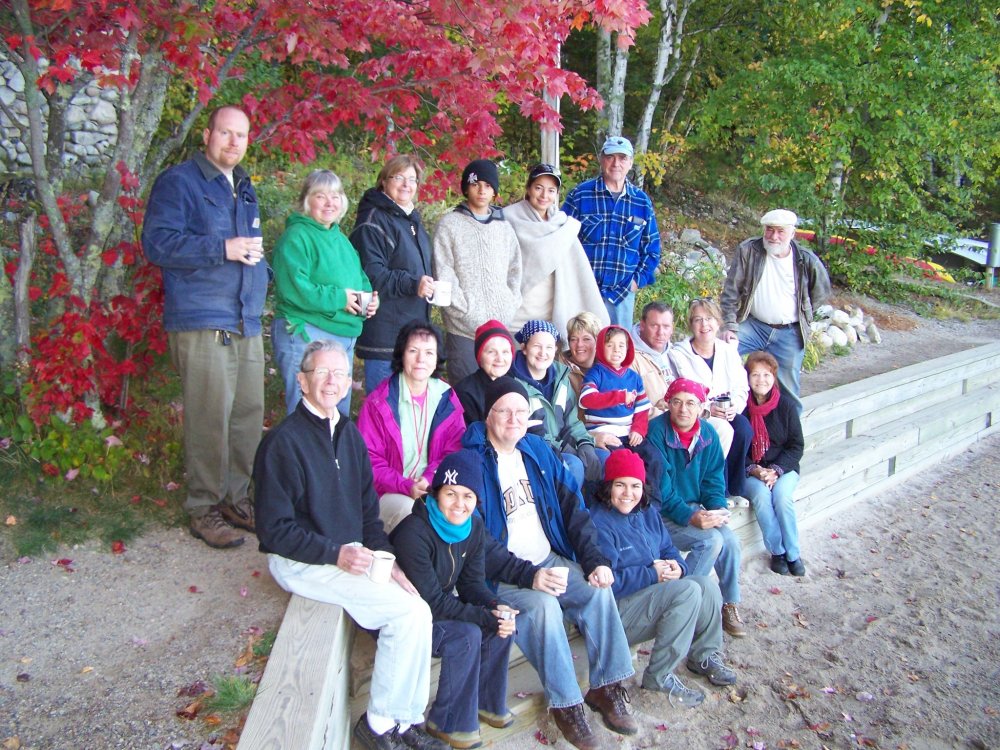 I think our 2008 fall work weekend crew holds the record for most wood cut, split and stacked, and most delicious chocolate offered and eaten.
Thanks to all you productivity record-setters: Roberta, Kathy, Dave, Trudi and Carol, Peter, Dan and Jim, Jacque, Mike and Jenny, Jim , Cheri, Tristan and Kathy, Migdalia, Melissa, Maria and Andres, Bill and Cheryl.
In addition to wood, we can brag about all of the other work weekend accomplishments and artistry: Cabin curtains washed, dried and mangled, kitchen dismantling and rehab in cabins 6 and 10, boats scoured and beach raked, stairs on the path to cabin 1 that were lost but now are found, dishes washed and toted, pancakes flipped and fires built, potholes filled, cabin 4 ceiling paper removed, new counter top bought and kitchens redesigned, and those early morning, wake-up, come-to-breakfast conch solos.
And then there was the food. In addition to chocolate, you brought and we feasted on ginger snaps, baked beans, barley soup, fresh veggies, guacamole, crispy salad and mint candy.
I'd like to thank you especially for the positive thinking that surely contributed to clear skies and gorgeous fall reds and golds above our heads. The sun was much better than the rain threatened for Sunday.
And so dear friends, thank you. I love you deeply, madly. And here are some photos.
Nan