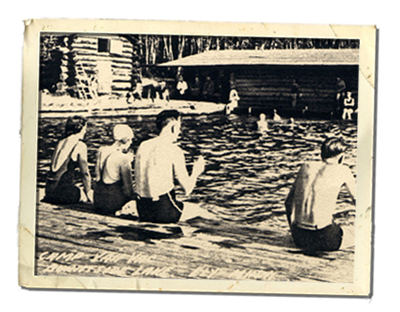 Celebrating 100 Years!
View stories and photos from our guests
Take your family away to a log cabin by the lake at the edge of the wilderness. Or maybe to a little cottage made of fieldstone with a perfect view of the Minnesota sunset. Camp Van Vac has 25 rustic cabins on the shore of Burntside Lake in the Superior National Forest at the doorstep of the Boundary Waters Canoe Area.
Summer trails are bordered with fern and blueberries. Lucky travelers may spot moose, bear, and the elusive wolf in a drive up the Echo Trail. Come in June for the fields of purple lupine and orange hawkweed. In the fall when children are back in school you can find a week or a weekend of solitude among bright leaves and crisp, sunny days.
Video courtesy of Martin Ouimet