Work Weekend - Spring 2008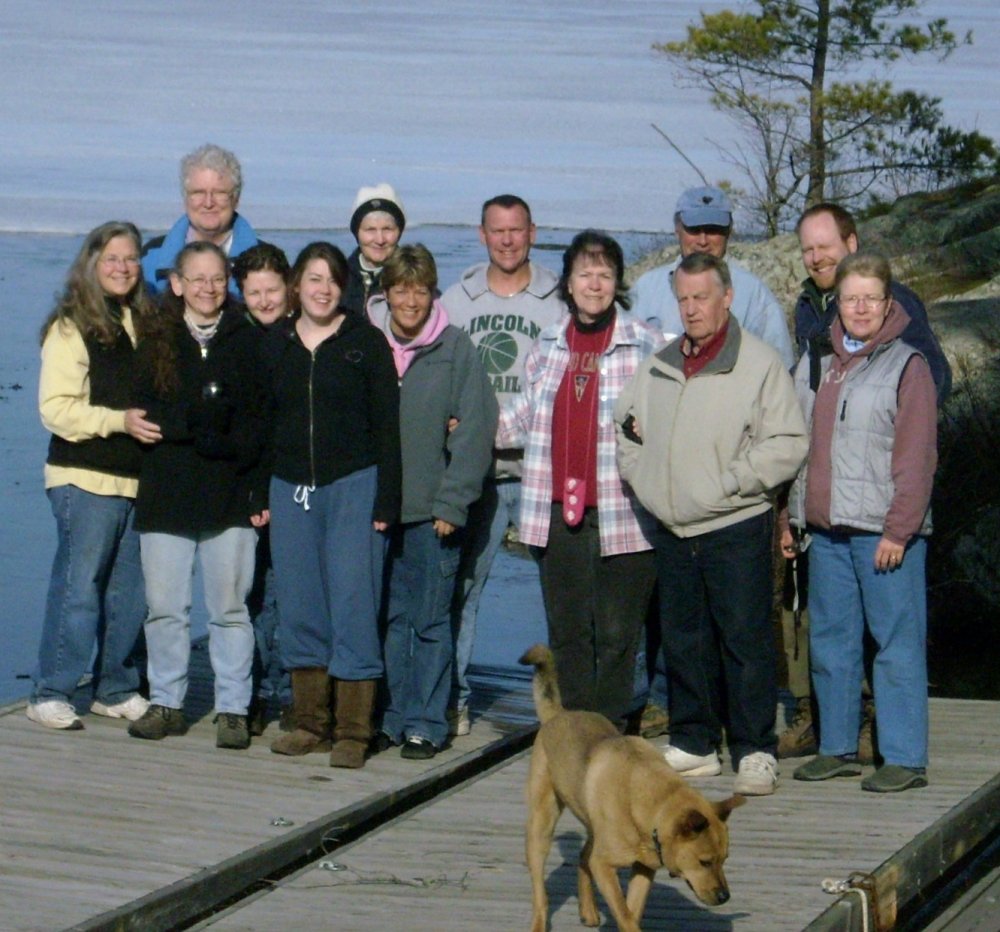 Work weekenders braved a cool weekend in early May, when Burntside still had ice, 19 inches of it. Here are Marnie, Dave, Jacque, Carol, Liz , Trudi, Jenny, Mike, Roberta, Kurt, Jim, Dan, and Pat.
Dan and Dave: no fighting over the chainsaw.
Carol raked Camp to a froth, along with her mom, Trudi.
Jim and Kurt built a surprise structure by cabin 4.
Dan put a window in the new WiFi cabin.
I believe we cashed in lots of good karma and prayers because, instead of rain and five inches of snow, we got a Saturday and Sunday bright with sunshine. Sunday night it snowed big thick flakes for about an hour.
The gang did brilliant work: The kitchen rehab in cabin 2 is soooo fine. That beautiful little bridge by cabin 4 will delight campers. Our new WiFi cabin is stripped to bareness and ready for varnish and electrical. Camp's paths are raked and welcoming, we have wood and kindling to warm the cabins, windows are washed, and curtains are up in 17 cabins.