Work Weekend - Spring 2010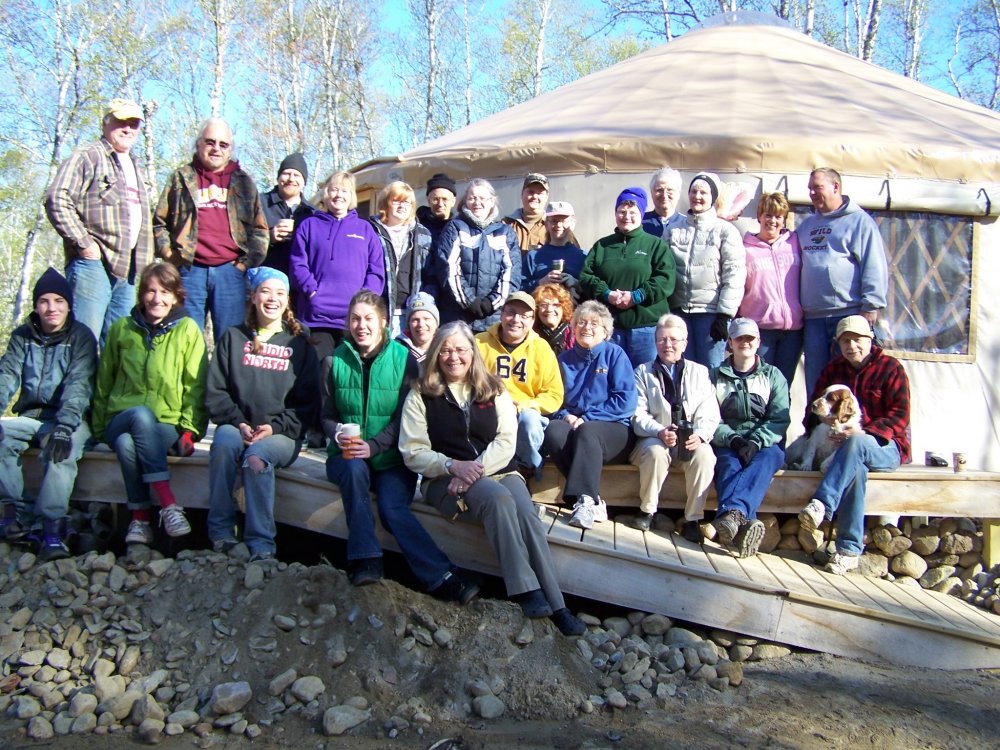 Hellooooo Work Weekenders,
You are home and far away, but still fresh in my mind and heart. Thank you for getting Camp off to a fine spring start. It was grand having some new folks join the work and fun, and inspiring to welcome our regular helpers home.
This May our intrepid workers numbered 30, including Pat Schmidt, Cheryl Boyes, Berta Zylla, Cathy Johnston, Dave, Trudi & Carol Juncker, Bill Betzler, John Gorman, Linda Sutton & Mike Gilgosh, Katie Englehart & Garrett Carlson, Mary & Fred Pipkin, Jacque, Marnie & Liz Sims, Kristy & Jessica Remme, Peter Jursik, Dan Hunt, Jim Walsh, Bondell Rae & Linden Bulloch, Jenny Harrison & Mike Bramson, Gene Barr, Duane Bieber and Tom Strom.
Thank you for the many improvements to Camp: You all scrubbed pontoons, refinished #2's screen door, repaired the office screen, raked paths and around cabins, started rehabbing the tool room, split kindling, split and stacked wood, cut fabric for tee-shirt quilts, put shelf paper, drawer paper and oakum in cabins, washed windows and hung curtains, filled pot holes, moved rocks, weeded gardens, cut fallen trees, fixed the shower light rattle, planted wild flowers, brushed the road and path edges, slaughtered black locust, installed the Camp sign and flower box and puttied windows at #4.
We ate well with your tasty gifts of food: tea, ginger snaps, guacamole & chips, bean & barley salad & veggies, hamburger and bean soup, pudding & sauce, fruit, lentil soup & cheese bread, tabouleh salad, chocolate cake, banana bread & squash bake and sweet rolls. I¹m still savoring massages from Betty and Bondell, Cheryl's lichens, everyone's nicknames, Dave playing the conch, great potluck food, noticing the tool room really needed work, lots of help in the kitchen and hauling food to the yurt, having running water in the spring, and finally, picture taking on the yurt porch.
You prepared Camp for a fine 2010 summer. Thank you, dear friends, for making this place even more welcoming for all our guests.
Sending hugs!
Nancy